Experience the Latest High-Tech Dental Care
Technology plays a major role in making your experience with Dr. Hamlett and Dr. La Mastra special and unique. Our team is committed to providing you with advanced dental care and ensuring your comfort by using state-of-the-art tools that promote pain-free treatment and fast healing. Come experience dramatic changes in your smile and your dental health. From diagnosis to treatment and everything in between, our dental technology makes it easier than ever to get a healthy, beautiful smile.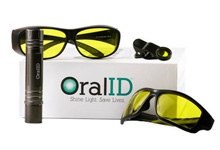 OralID™ utilizes advanced fluorescence technology to identify small oral abnormalities and other possible signs of pre-cancerous cells that may not be visible to the naked eye. With just a simple, two-minute examination, our team can identify catch oral cancer at much earlier stages, thus saving lives. Dr. Hamlett and Dr. La Mastra recommend that all patients who are seventeen years or older attend an annual screening with OralID ™.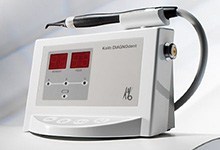 The DIAGNOdent® is a small, portable laser that allows us to find cavities on the chewing surfaces of back teeth — even when they are just beginning and would have been missed by previous detection methods. The value is that we can stop cavities in their infancy, whereas in the past they would have to be significantly bigger before we could find and treat them. Just like other areas of medicine and dentistry, early detection and treatment is of immeasurable value in preserving your health.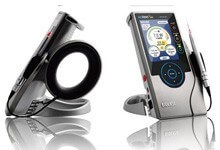 Biolase laser technology allows for greater comfort and efficiency in performing manipulations or in the recontouring of soft tissue. Biolase lasers require less pain management, promote faster healing, and are less invasive than traditional lasers. By taking advantage of laser technology, our dentists are able to perform delicate procedures, while reducing your feelings of fear and anxiety that come with older techniques.
Digital Radiographs (X-Rays)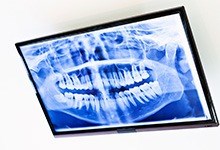 Digital radiographs are a technological advancement that results in less exposure to radiation for our patients and an almost instantaneous picture for our team. Unlike traditional, film-based radiographs, digital radiographs often show more detail and can be archived in our system for future reference and comparison. Thanks to digital X-rays, you will appreciate a more comfortable visit with less waiting and quicker treatment.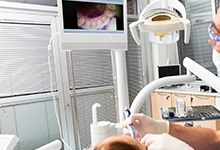 An intraoral camera lets you see inside your mouth during both treatment planning and dental procedures. Our intraoral camera displays your teeth on a video screen, allowing Dr. Hamlett and Dr. La Mastra to walk you through your proposed treatment. The use of this camera allows us to work with you as a team to meet your dental care goals. We are happy to answer any questions you may have and to discuss your treatment options with you. We want you to picture how your appearance will improve with dental care, giving you all the more reason to smile.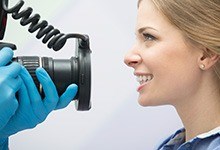 Digital photography gives our dentists instant images to use during your treatment. Dr. Hamlett and Dr. La Mastra can use the photos to explain exactly what you can expect during your visit. Digital images also can be saved electronically for future reference and are more efficient than traditional photographs that show less detail and must be taken off-site for development.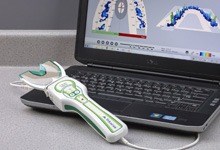 Tekscan is a pressure-mapping technology used to check bite pressures after you have had restorative dental work. By utilizing this technology, our dentists are able to ensure that your bite is natural and comfortable, which helps prevent tension in the jaw and muscles of the face and neck. It can also serve as a helpful diagnostic tool for those dealing with TMJ-issues, enabling us to identify the root cause of pain so we can treat it directly.
Reviews
"What a good experience!"
- Anonymous /
Yelp /
Feb 19, 2021
"Amazing appointment. Great explanation of my dental health options."
- Anonymous /
Facebook /
Feb 19, 2021
"Dr. La Mastra is an amazing dentist!"
- Anonymous /
Google /
Feb 19, 2021
"The quality and care of their services are always outstanding!"
- R.V. /
Google /
Oct 22, 2020
"Dr.Hamlett is the finest doctor I have ever met."
- O.T. /
Google /
Oct 22, 2020
Previous
Next
Related Procedures