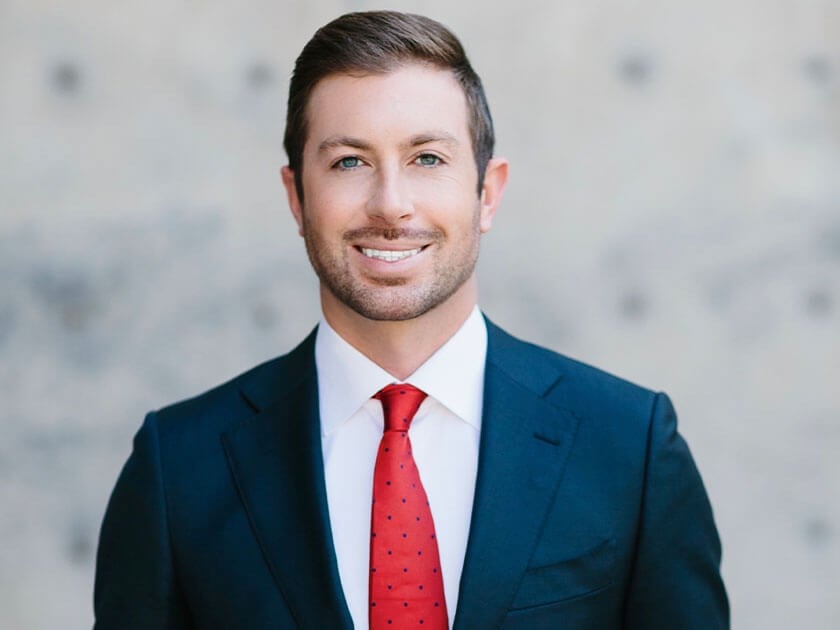 Meet Salvator J. La Mastra V, D.M.D.
Dr. Salvator La Mastra was born and raised in Dallas, TX. He graduated high school from Trinity Christian Academy in Addison, TX and received his Bachelor of Science degree from Baylor University. He completed his undergraduate studies in three years on the dean's list and received a minor in chemistry and concentrations in marketing and Latin. Dr. La Mastra received his Doctor of Medical Dentistry degree from LECOM School of Dental Medicine in Tampa, FL.
Combining oral health and beauty to make dentistry more appealing, Dr. La Mastra hopes his patients look forward to their dental visits. His private practice is built upon a solid foundation of experience in general dentistry (dental examinations and cleanings), cosmetic (Invisalign®, veneers, and smile makeovers), and restorative dentistry (dental implants, crowns, and bridges) in a metal and mercury free practice focused on health and smile transformations. Dr. La Mastra has become known for his artful cosmetic dentistry that transforms the smiles of Dallasites. He has earned a notable reputation for creating beautiful smiles, following up with all patients, and performing general dental procedures that promote wellness.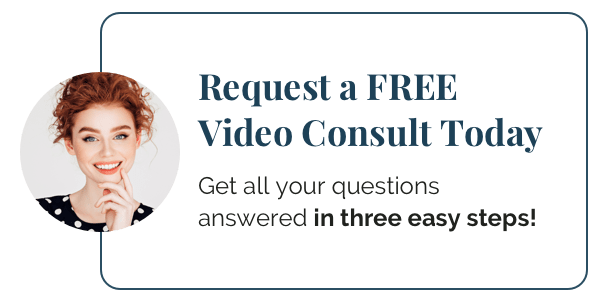 Dr. La Mastra is a member of the American Dental Association, Academy of General Dentistry, Texas Dental Association, Dallas County Dental Association, the Academy of Clear Aligners, and the American Academy of Cosmetic Dentistry.
He believes in comprehensive dental care that helps patients maintain their oral health, smile, and addresses their chief concerns. He prides himself on delivering the best, most compassionate, and holistic dental care to each of his patients.
In order to do this, Dr. La Mastra has spent numerous hours in continuing education courses and recently directed his focus on orthodontics and occlusion (the study of a person's bite) in order to help develop the proper function. This prevents costly dental work in the future by directing "biting" forces in the proper area of the tooth maintaining tooth and gum health.
Dr. La Mastra is certified in Invisalign and teaches on the national level, educating other doctors on how to best plan and execute treatment. He is one the youngest faculty member in the history of Invislaign, in which he is humbled and grateful for the recognition. He is also very passionate about building beautiful smiles that give patients back their confidence, youth, and smile of their dreams using his wide range of dental expertise.
Dr La Mastra has been very fortunate to partner in practice with Dr Kenneth Hamlett and continue to perfect his dental skills to the high standards of Dr Hamlett. Dr La Mastra practices with the same philosophies and techniques as Dr. Hamlett in order to continue offering the same amount of care and perfection to his patients and all our new patients for all their general and cosmetic dentistry needs.
Dr. La Mastra is featured in Modern Luxury Dallas and D Magazine in recognition of his contributions to general and cosmetic dentistry.
Member of American Academy of Cosmetic Dentistry, American Academy of General Dentistry, American Academy of Clear Aligners, and International Congress of Oral Implant Congress
Certified by the Commission on Dental Competency Assessments
Active in the American Dental Association and Texas Dental Association
Platinum provider for Invisalign
Invisalign faculty and national educator teaching other professionals how best to accomplish treatment since 2018, one the youngest faculty member in history.
Dallas County Dental Society Board of Directors
Life Outside of Dentistry
In Dr. La Mastra's free time, he enjoys spending time with family, as well as the outdoors, traveling, working out, and experiencing new foods and cultures. And he has a German Sheperd named Jupiter!
Reviews
"Highly recommend, honest, great work!!"
C.D.
Google
"Dr. Hamlett has been my dentist for many years, and has done various procedures for my dental health. He has always done an excellent, professional job. He is kind, and terrific at making each treatment as comfortable and pleasant as possible. It is important to me that I trust him.I highly recommend him!"
D.H.
Google
"I came to Texas 11 years ago and have been using Dr. Hamlett ever since.  He has done extensive work in my mouth including restoration after having implant.  I am not an easy patient to work on since I have a fear of dentist.   Dr. Hamlett and his staff have always taken this into account and handled me with extra care and compassion.  I will always remember Dr. Hamlett and his team fondly.Hugs,Teresa Taylor"
T.T.
Yelp
"Dr. La Mastra is super cool and amazing, especially for someone who has dental phobia like me. I've been with him for years and followed him to his new place recently. He did my implant and crown which was a great experience. Dr. La Mastra is caring and I feel relaxed when he enters the room. The entire staff is friendly and helpful. His assistant Cindy is fun and conversational, my hygienist Cindy (same name) makes teeth cleaning comfortable and informative when it comes to oral care and Parker at the front desk makes you feel like family. Always a good experience!"
K.M.
Google
"Carol the hygienist and Dr La Mastra are top notch. I avoided the dentist most of my life because I was afraid - but the entire office is super nice and welcoming."
L.W.
Google
Related Posts