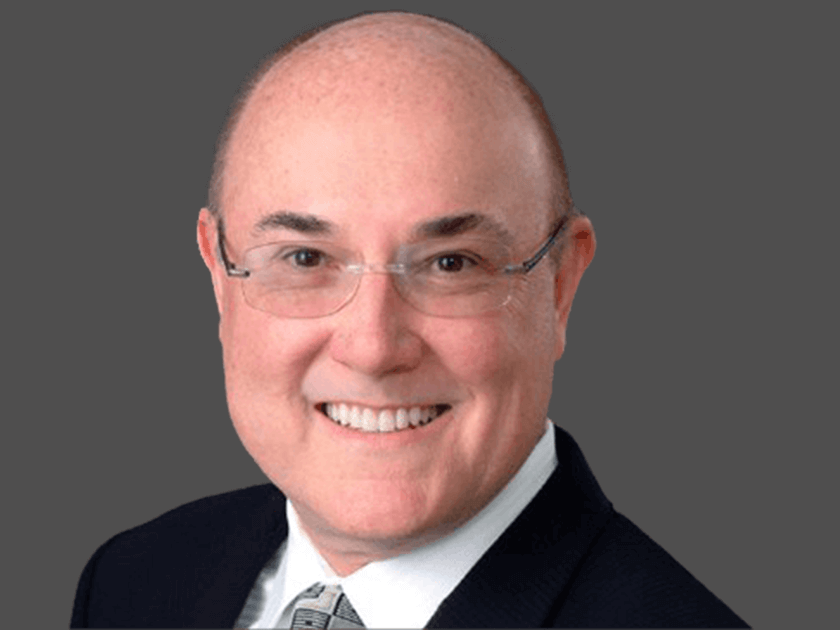 A graduate of Highland Park High School, Southern Methodist University, and ultimately the Baylor University College of Dentistry, Dr. Hamlett has a deep affection for his hometown. Not only has he provided fellow Dallas natives with unmatched personal care, but his special skills and notoriety have also brought highly visible patients, including media celebrities and fashion models, from all over the globe to his Dallas office for exclusive treatment.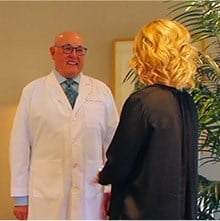 Dr. Hamlett is in rare company — one of only 80 dentists worldwide to receive the honor of being a Fellow of the American Academy of Cosmetic Dentistry. And, as a Fellow of the Academy of General Dentistry, Dr. Hamlett is truly in a class of his own. Fellowships in these prestigious organizations require an extensive commitment to excellence, and only a small handful of dentists in the world ever achieve a fellowship in both. Circling the globe as a lecturer, Dr. Hamlett has taught the world's top dentists as a senior clinical instructor of Aesthetic Advantage courses for the Rosenthal Institute for the past 15 years. Recognized by his peers for his special talents, Dr. Hamlett is one of only two doctors to be named "Best Dentist in Dallas" by D Magazine every time the honor has been awarded.
Professional Memberships and Affiliations
Fellow of the American Academy of Cosmetic Dentistry
Fellow of the Academy of General Dentistry
Southwest Academy of Restorative Dentistry
American Dental Association
Texas Dental Association
Senior Clinical Instructor – Rosenthal Institute
D Magazine – "Best Dentist in Dallas," selected by a jury of his peers and selected every year the award has been offered
Bachelor of Science, Southern Methodist University
Doctor of Dental Surgery, Baylor College of Dentistry
The Pete Dawson Center for Advanced Dental Education
Rosenthal Institute
Pankey Institute
Las Vegas Institute
Life Outside of Dentistry
When not helping patients, you'll often find Dr. Hamlett traveling the world, enjoying new cultures and cuisines along the way. Much of his free time back in Dallas is dedicated to various give-back programs, and he also works with a number of volunteer museums. Many of his patients are artists, and you'll find their works proudly displayed in our office when you come to see us!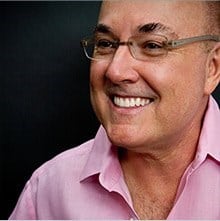 Reviews
"The quality and care of their services are always outstanding!"
R.V.
Google
"Dr. Hamlett has been my dentist for many years, and has done various procedures for my dental health. He has always done an excellent, professional job. He is kind, and terrific at making each treatment as comfortable and pleasant as possible. It is important to me that I trust him.I highly recommend him!"
D.H.
Google
"I have been going to Dr. Hamlett for many years. He is professional, kind, and knows what he is doing! He has performed a number of services for me, and has always done an incredible job. I am always a little anxious getting dental work, but he makes it so much easier and much more pleasant. I trust him, and that is important to me! "
D.
Healthgrades
"I came to Texas 11 years ago and have been using Dr. Hamlett ever since.  He has done extensive work in my mouth including restoration after having implant.  I am not an easy patient to work on since I have a fear of dentist.   Dr. Hamlett and his staff have always taken this into account and handled me with extra care and compassion.  I will always remember Dr. Hamlett and his team fondly.Hugs,Teresa Taylor"
T.T.
Yelp
"Carol the hygienist and Dr La Mastra are top notch. I avoided the dentist most of my life because I was afraid - but the entire office is super nice and welcoming."
L.W.
Google
Related Posts