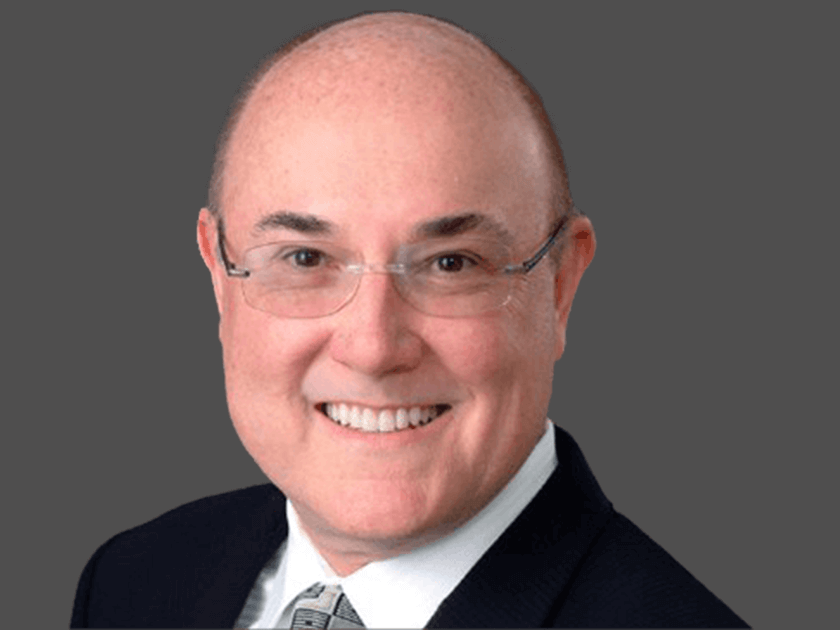 Meet Kenneth Hamlett, D.D.S., FAGD, FAACD
A graduate of Highland Park High School, Southern Methodist University, and ultimately the Baylor University College of Dentistry, Dr. Hamlett has a deep affection for his hometown. Not only has he provided fellow Dallas natives with unmatched personal care, but his special skills and notoriety have also brought highly visible patients, including media celebrities and fashion models, from all over the globe to his Dallas office for exclusive treatment.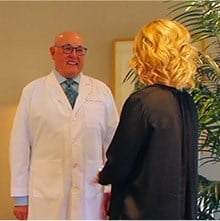 Dr. Hamlett is in rare company — one of only 80 dentists worldwide to receive the honor of being a Fellow of the American Academy of Cosmetic Dentistry. And, as a Fellow of the Academy of General Dentistry, Dr. Hamlett is truly in a class of his own. Fellowships in these prestigious organizations require an extensive commitment to excellence, and only a small handful of dentists in the world ever achieve a fellowship in both. Circling the globe as a lecturer, Dr. Hamlett has taught the world's top dentists as a senior clinical instructor of Aesthetic Advantage courses for the Rosenthal Institute for the past 15 years. Recognized by his peers for his special talents, Dr. Hamlett is one of only two doctors to be named "Best Dentist in Dallas" by D Magazine every time the honor has been awarded.
Professional Memberships and Affiliations
Fellow of the American Academy of Cosmetic Dentistry
Fellow of the Academy of General Dentistry
Southwest Academy of Restorative Dentistry
American Dental Association
Texas Dental Association
Senior Clinical Instructor – Rosenthal Institute
D Magazine – "Best Dentist in Dallas," selected by a jury of his peers and selected every year the award has been offered
Bachelor of Science, Southern Methodist University
Doctor of Dental Surgery, Baylor College of Dentistry
The Pete Dawson Center for Advanced Dental Education
Rosenthal Institute
Pankey Institute
Las Vegas Institute
Life Outside of Dentistry
When not helping patients, you'll often find Dr. Hamlett traveling the world, enjoying new cultures and cuisines along the way. Much of his free time back in Dallas is dedicated to various give-back programs, and he also works with a number of volunteer museums. Many of his patients are artists, and you'll find their works proudly displayed in our office when you come to see us!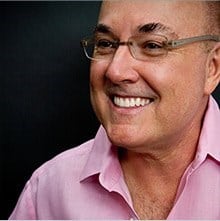 Reviews
"THE DREAM TEAM !!  I was looking for the Tom Brady of cosmetic dentistry to perform bonding on my "smile teeth" with large open embrasures, and found him in Dr. Hamlett.  Though other dentists had told me it couldn't be done and veneers were required, Dr. Hamlett and RDA Stephany, skillfully worked to rebuild my smile.  The results far exceeding expectations. ATMOSPHERE: The constellation of super bowl stars earned by the team begins when you enter the front door into Hamlett's well crafted theatre.  The collectable art, décor and music throughout the office transcends "guests" into a feeling of being in a dream world where good things happen.   I was having difficult cosmetic work performed so pleased to see the Dr. had an eye for fine art and aesthetics. RECEPTION/BUSINESS: Parker knows how to greet her guests and showed a lot of grace and professionalism handling an apprehensive patient with poor prior experiences at the DDS office.   CLEANING BY DH:  Having my teeth cleaned by DH, Cindy, was like a cub being cradled by a mother bear.   While she is performing her craft, she's distracting you with soothing words and genuine interest of her patient grasping how to better take care of their teeth between visits.   DR. HAMLETT:  I believe there are some people and places Our Maker spent more time creating.  Dr. Hamlett's understated warm Southern manner is not representative of most Masters of craft, particularly Doctors.  He took a talent bestowed in him and I believe, was dead set on working every day towards being the worlds best Dentist with the greatest Team in the finest theatre.   He succeeded and for the first time, I'm actually looking forward to my return visit."
K.M.
Yelp
"Very efficient. Always a pleasant friendly experience. I appreciate the measures they have taken during this time."
T.B.
Google
"The quality and care of their services are always outstanding!"
R.V.
Google
"Dr.Hamlett is the finest doctor I have ever met."
O.T.
Google
Related Posts