Seven Signs You Have Good Oral Hygiene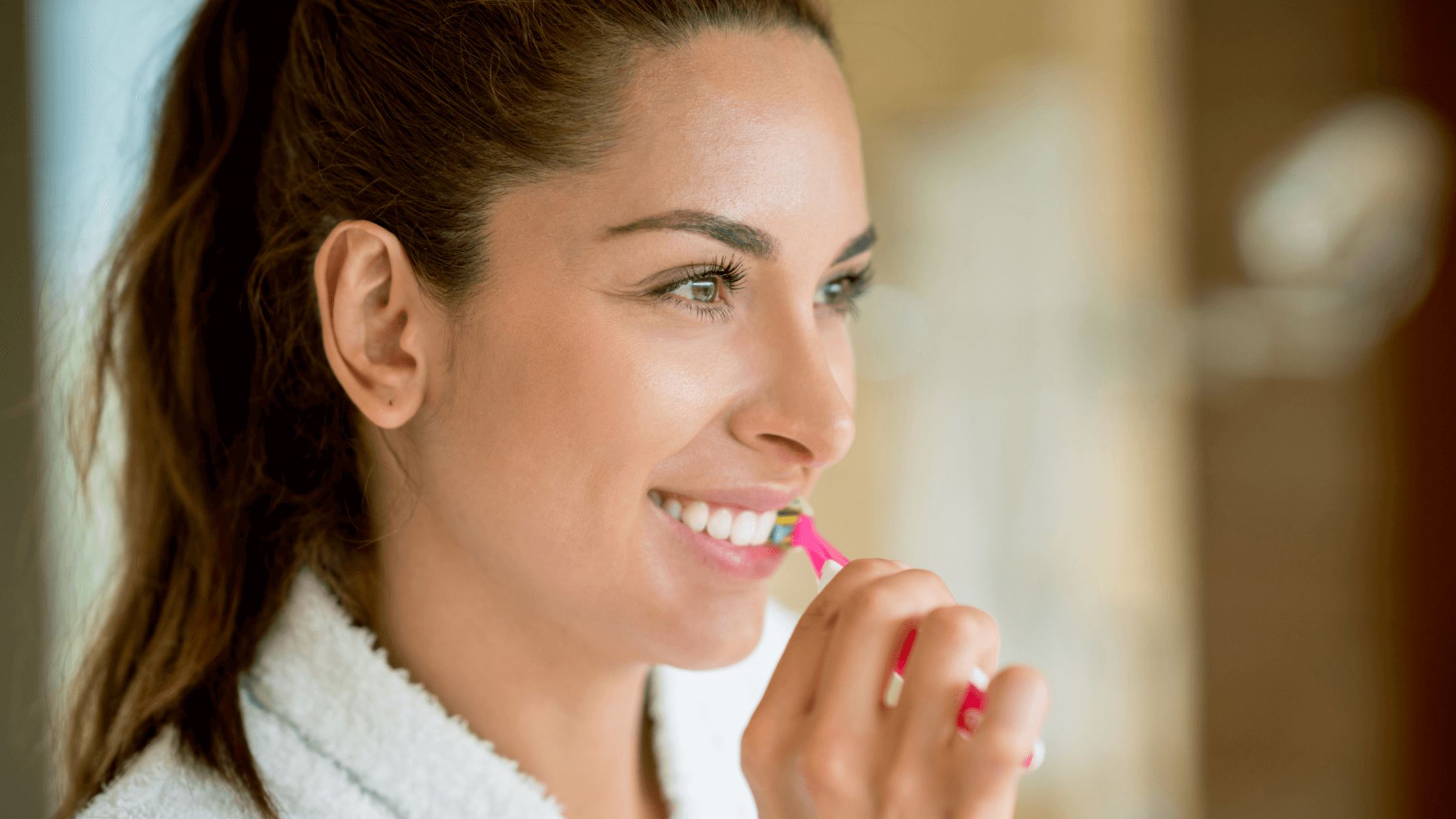 When someone has poor dental hygiene, it is hard not to notice. However, you may be less aware of what signs and symptoms are indicative of good oral health. Award-winning dentist Dr. Salvator La Mastra and the caring team at Hamlett & La Mastra, DDS are committed to helping patients achieve, restore, and maintain strong, healthy teeth and a beautiful smile with the most advanced dental technologies and treatments available in Dallas, TX. Use the information here to better understand what signs point to good oral health and what symptoms may mean you need to improve your oral hygiene routine.
How do I know if my teeth are healthy?
First and foremost, patients should understand that a healthy smile means more than just having healthy teeth. Oral and dental health certainly go hand-in-hand, but your overall oral health also involves the gums, soft tissues, tongue, and other structures. Furthermore, not all oral or dental problems are visible on the surface. With this in mind, patients should commit to attending regular dental exams each year and professional cleanings twice yearly to ensure their mouths are as healthy as possible.
Is my oral hygiene good enough?
If you are brushing twice daily, flossing regularly, visiting your dentist once or twice per year, and making smart choices with what you eat and drink, chances are good that your oral health is more or less intact. However, you should still watch for signs of an underlying problem that may develop despite a dedicated dental hygiene routine. In the meantime, here are seven indicators of good oral health and hygiene:
Strong, functional teeth: Having teeth that are strong, healthy, and can be used to chew and eat comfortably is one of the most fundamental elements of good oral health. Patients with dental problems often have difficulty chewing with certain teeth or problems eating certain foods.
No dental sensitivity: Patients who can comfortably eat and drink items that are both hot and cold likely have healthier teeth than patients with sensitive teeth, which are often caused by enamel erosion and/or endodontic problems.
Fresh breath: If you do not struggle with bad breath or a foul taste in your mouth, that's a good sign that you are keeping bacteria at bay with a good oral hygiene routine.
Smooth teeth: When you run your tongue along your teeth, do they feel smooth? Patients who describe their teeth as having a rough, gritty, or even furry texture may have excessive plaque buildup, dental erosion, and other issues.
No bleeding gums: Being able to comfortably brush and floss your teeth without your gums bleeding is a sign of good oral health.
Pink gums: The color of your gums can also indicate how good your oral hygiene is. Pink, even-toned gums typically indicate good oral health, while dark, light, or uneven gums may be a sign of periodontal disease or another problem.
Beautiful teeth: Again, not all dental problems are visible, and even patients whose teeth appear to be healthy may have underlying issues. In the majority of cases, however, good oral and dental hygiene helps to keep the teeth looking bright, white, and beautiful for longer.
Preserve your oral health and stunning smile with advanced dentistry services in Dallas, TX
If you have the above characteristics of good oral health, you are doing a fantastic job with your oral hygiene routine. However, if you start to notice certain symptoms, such as bad breath or sensitive teeth, you may be developing an oral or dental problem that needs to be addressed professionally. With a wide range of cutting-edge preventive, cosmetic, and restorative dentistry treatments and procedures available, Dr. Salvator La Mastra and the expert team at Hamlett & La Mastra, DDS can help you achieve or restore the smile of your dreams. Call our convenient Dallas, TX office to schedule your private consultation with Dr. La Mastra today!