Will Porcelain Veneers Mimic My Natural Teeth?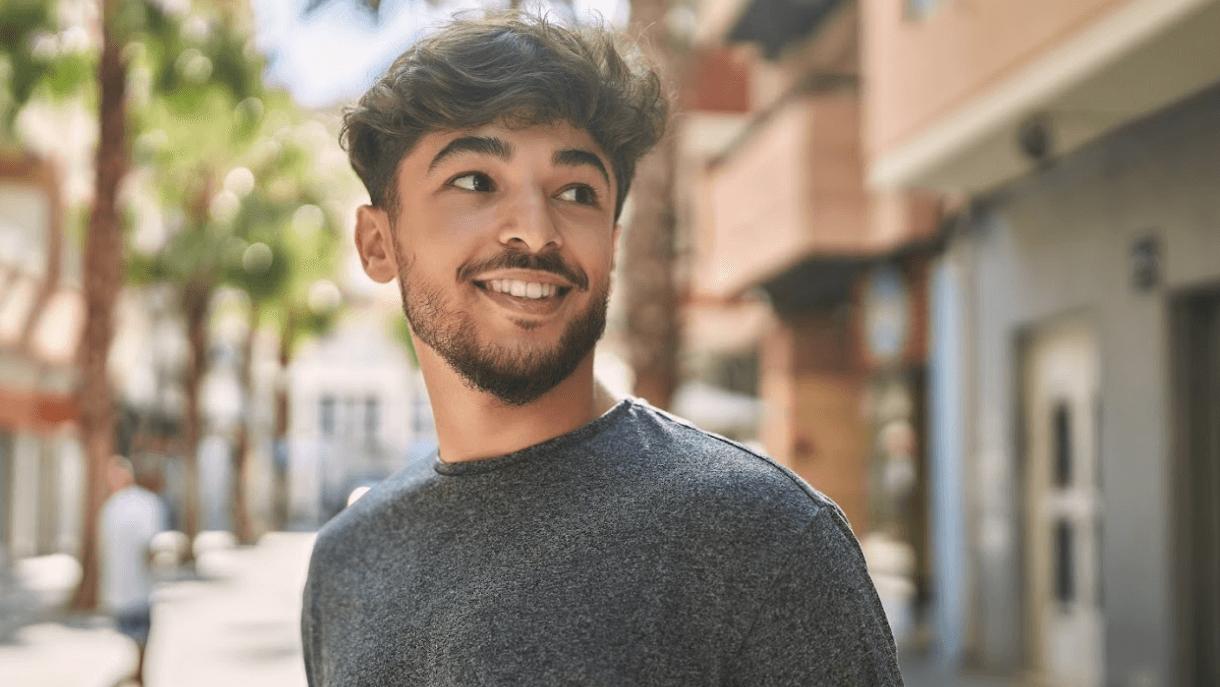 Porcelain veneers are one of the best ways to get an instant dream smile. If you're unhappy with the size, shape, color, or alignment of your teeth, Dr. Salvator La Mastra at Hamlett & La Mastra, DDS in Dallas, TX can help. We can help you revamp your smile and self-esteem with custom-made veneers.
Keep reading to discover how porcelain veneers can work seamlessly with your natural teeth to give you a bright, straight, and beautiful movie-star smile.
How do porcelain veneers work?
Porcelain veneers are thin shells that fit over your front-facing teeth to cover up imperfections such as stains, chips, crowding, and gaps. They're made to fit naturally into your smile line and complement your face and other natural teeth.
Getting fitted for veneers and having them applied generally requires 2 – 3 office visits. Numbing medication is used throughout your appointments to ensure a virtually painless experience.
The porcelain veneer process requires Dr. La Mastra to remove a thin layer of enamel from around the teeth being treated to make room for the veneer caps. He will also take bite impressions so your veneers will be fabricated to fit your smile. At Hamlett & La Mastra, DDS, we custom-craft our patients' porcelain veneers using high-grade ceramics.
While you wait for your custom veneers to be crafted, Dr. La Mastra will put temporary veneers in place to protect your teeth. Then, at your next appointment, your veneers will be bonded to the front of your natural teeth using special dental cement.
How do I know if porcelain veneers are right for me?
If you want to perfect your smile, it's time to ask Dr. La Mastra about the possibility of getting porcelain veneers. The first step in assessing if you're a candidate for veneers is to have an oral health exam and let the doctor know about your oral health history.
Before getting veneers, Dr. La Mastra will address any cavities, gum disease, or other oral health issues since they can't simply be covered with veneers. However, once health issues are taken care of, he can speak to you more about what the porcelain veneer process would involve for you, specifically.
Typically, a good candidate for porcelain veneers is someone who has one or more of the following dental issues:
Discolored or stained teeth that cannot be whitened by traditional methods
Worn or chipped teeth
Crooked or misaligned teeth
Gaps or spaces between teeth
Teeth that are uneven in shape or size
Will porcelain veneers look like my natural teeth?
Each porcelain veneer made at Hamlett & La Mastra, DDS is designed to match the color, shape, and size of the surrounding teeth so everything blends right in.
The porcelain is shaped and contoured to mimic the look of natural teeth. However, it's important to remember that porcelain and natural tooth enamel are different materials. While porcelain can mimic natural teeth, in some cases, veneers may look slightly more glossy or appear a bit more reflective than natural teeth upon close inspection.
Your dentist will work with you to ensure that the veneers look as natural as possible and blend in with your existing teeth. It's likely that any difference between your veneers and natural teeth is something that only you will notice.
Get porcelain veneers in Dallas, TX
If you're ready to address your remaining dental health issues and invest in the future of your smile, porcelain veneers can be a great way to perfect your teeth. For some, veneers can last up to 15 years.
To get started, schedule an appointment with Dr. Salvator La Mastra at Hamlett & La Mastra, DDS in Dallas, TX.