Three Ways Patients Can Celebrate Dental Hygiene Month at Home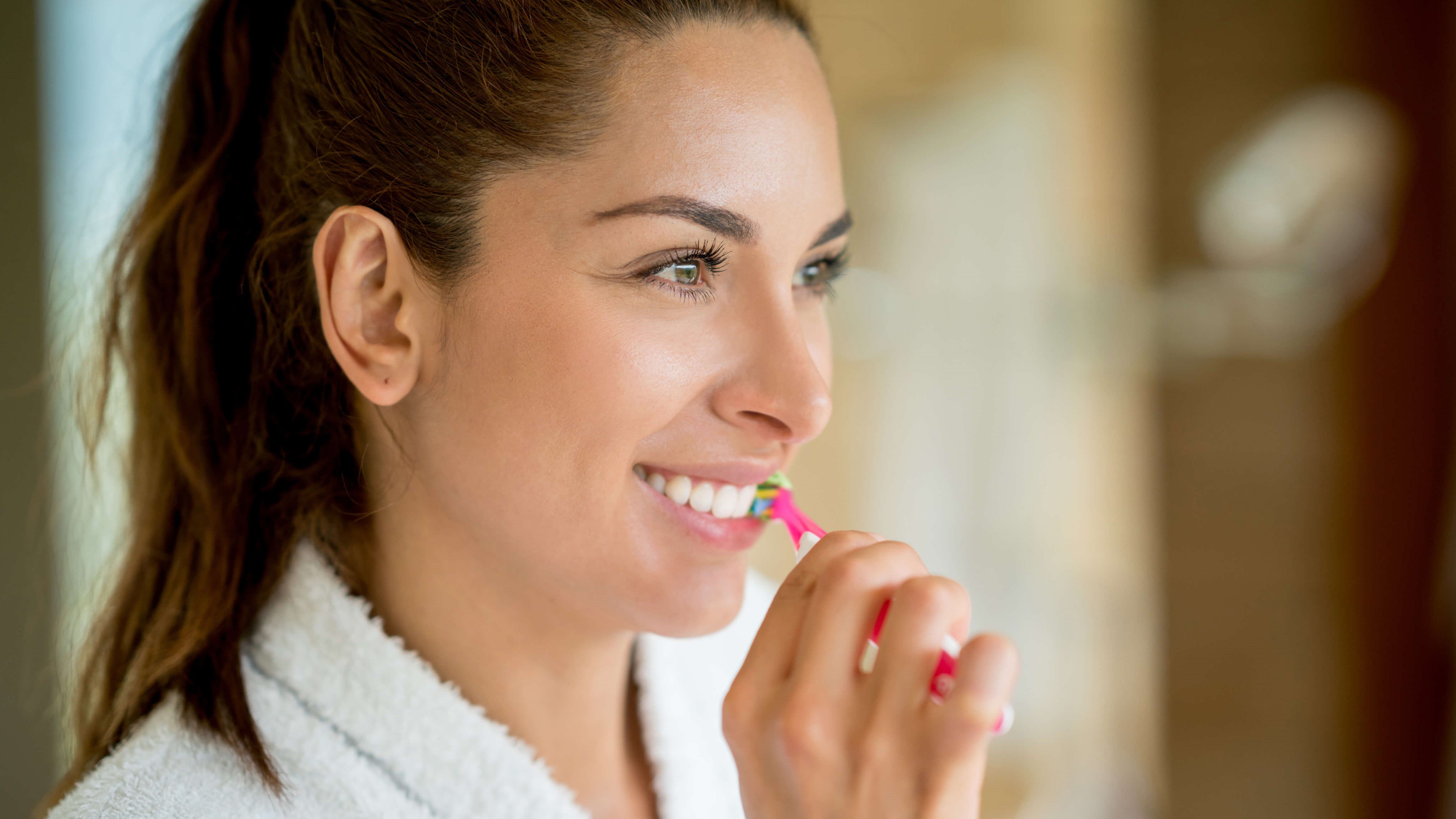 October is National Dental Hygiene Awareness Month, and there's no better time to revisit your at-home dental hygiene routine and help raise awareness about the importance of proper dental care. At Hamlett & La Mastra, DDS in Dallas, TX, Dr. Salvator La Mastra and our caring team of dental hygienists and professionals are dedicated to keeping your teeth beautiful and healthy all year long, and October is a fantastic time to redouble your efforts and reestablish a diligent dental care routine. Get involved in National Dental Awareness Month this season with three ideas from our team.
What is Dental Hygiene Month?
Dental Hygiene Awareness Month is celebrated in October as a way to spread the message of why at-home and in-office dental care is so important, as well as to remind patients about proper home dental hygiene practices to keep their teeth healthy, functional, and beautiful between professional dental check-ups and cleanings.
What should I do during Dental Hygiene Awareness Month?
This October, we are suggesting these three fun and beneficial ways you can participate in Dental Hygiene Month:
1. Practice proper at-home dental care
Right after a visit to the dentist, you may be extra motivated to keep your teeth clean and healthy, but at-home dental hygiene routines can wane over time. As part of Dental Hygiene Month, take care to reevaluate how well you are taking care of your teeth and oral health, and make adjustments to your routine as necessary. Each day, try to:
Brush for at least two minutes in the morning and at night
Floss 1 – 2 times daily
Rinse with mouthwash
Avoid hard, sticky, and staining foods and beverages
2. Encourage your family to take extra care of their teeth
Caring for your own teeth is, of course, a priority, but Dental Hygiene Month is a fantastic time to encourage those around you – including your friends, family, and children – to pay closer attention to their own at-home dental hygiene routines. Like many other awareness months, part of being involved in Dental Hygiene Month is spreading the message to others.
3. Schedule your in-office dental exam and cleaning
If you have been putting off a dental appointment, Dental Hygiene Month is the perfect time to visit your dentist for an in-office exam and dental cleaning – or at least schedule your appointment for some time in the near future. While you're there, it never hurts to thank your dental hygienists for all they do to care for the dental health and hygiene of their patients as well.
How often should I visit the dentist?
Whether you visit the dentist during Dental Hygiene Month or not, it is important to come to the dentist's office for professional cleanings and dental exams twice per year to ensure your teeth, gums, and other oral structures remain as healthy as possible.
Get involved in National Dental Hygiene Month by scheduling a visit with your dentist in Dallas, TX
You don't have to wait until Dental Hygiene Month to do any of the things listed above, but October is certainly an appropriate time to take a closer look at your dental health and hygiene! Take charge of your dental health today by calling Hamlett & La Mastra, DDS to schedule your appointment with top Dallas, TX dentist Dr. Salvator La Mastra today.