How Often Should You Brush Invisalign® Aligners?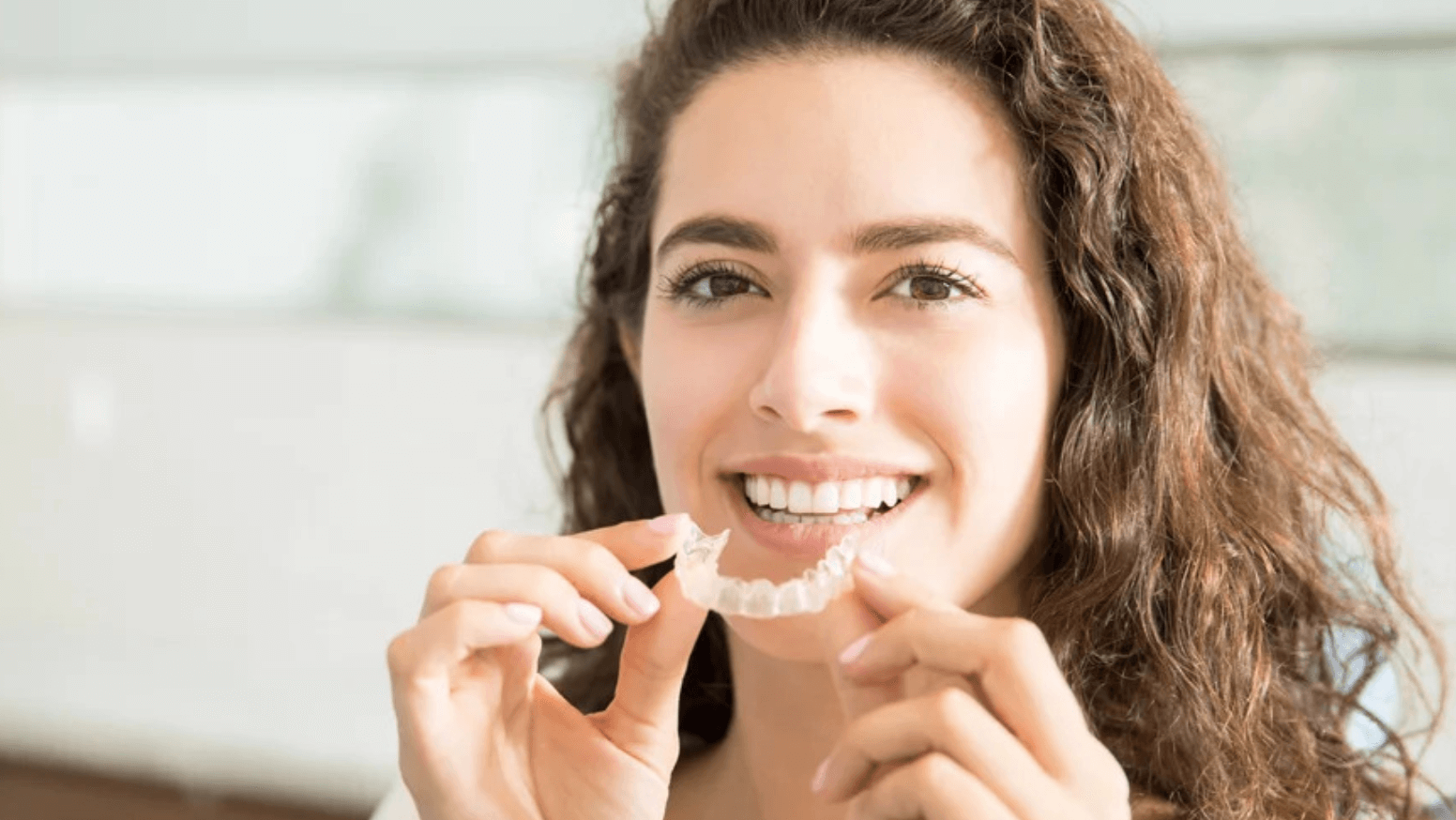 If you're looking to improve your smile without traditional orthodontic devices such as wire braces, Invisalign aligners offer an alternative way of straightening crooked, crowded, or gapped teeth without affecting your appearance.
At Hamlett & La Mastra, DDS, in Dallas, TX, Dr. Salvator La Mastra helps patients get the smile of their dreams with these removable aligners. Keep reading to learn more about how Invisalign treatment works and what you need to know about caring for your aligners.
What are the benefits of Invisalign aligners?
The primary benefit of Invisalign treatment is that it can help straighten your teeth without broadcasting to the world that you have braces. And because they are easily removable (unlike metal braces), you can maintain a regular diet and dental hygiene routine if you use them correctly.
These discreet aligners can also take less time to improve your smile than traditional braces.
What is Invisalign treatment?
Invisalign aligners may be more convenient and less invisible, but they work just like metal braces to reposition your teeth using tension. Dr. La Mastra will map your mouth to create a 3-D image and use it to create a set of aligners that will progressively move your teeth into their optimal position. Aligner trays take the place of uncomfortable metal brackets, wires, and bands, and are replaced with a new set to reposition your teeth incrementally every two weeks.
Depending on your unique treatment plan, you will likely visit Hamlett & La Mastra, DDS every six weeks to ensure the Invisalign aligners are working.
How often should I brush my Invisalign aligners?
In addition to regular appointments with Dr. La Mastra, you will need to care for your Invisalign aligner trays at home to keep them clean and ensure you do not get cavity-causing bacteria trapped between the trays and your teeth.
Patients need to rinse, gently brush, and soak their Invisalign trays each time they remove them. There are solutions, such as Retainer Brite, specifically designed to clean Invisalign clear braces.
Just as you brush your teeth twice a day to reduce the risk of plaque buildup, you will also brush your aligners twice a day (at the same time). Using regular toothpaste on aligner trays is not advisable since it can be too abrasive, so Dr. La Mastra will provide you with recommendations for cleaning solutions.
What do I need to know about caring for my teeth with Invisalign aligners?
Whitening ingredients and mouthwash should typically be avoided while undergoing Invisalign treatment. Anything that can affect the integrity of the aligner trays or get trapped between the trays and your teeth can cause enamel weakness or staining.
It takes about 20 minutes to soak aligners after removing them from your mouth. But it's essential to do this twice a day as well as any time you are indulging in a food or beverage that can cause staining (such as coffee, soda, or red wine).
If you set aside your Invisalign aligners while eating, it's a good idea to clean them before putting them back in your mouth to avoid introducing new bacteria.
Get Invisalign aligners in Dallas, TX
If you have misaligned, gapped, or crowded teeth, Dr. Salvator La Mastra can give you advice on if Invisalign aligners can help perfect your smile.
To learn more, schedule a personal consultation at Hamlett & La Mastra, DDS in Dallas, TX.