Benefits of Porcelain Veneers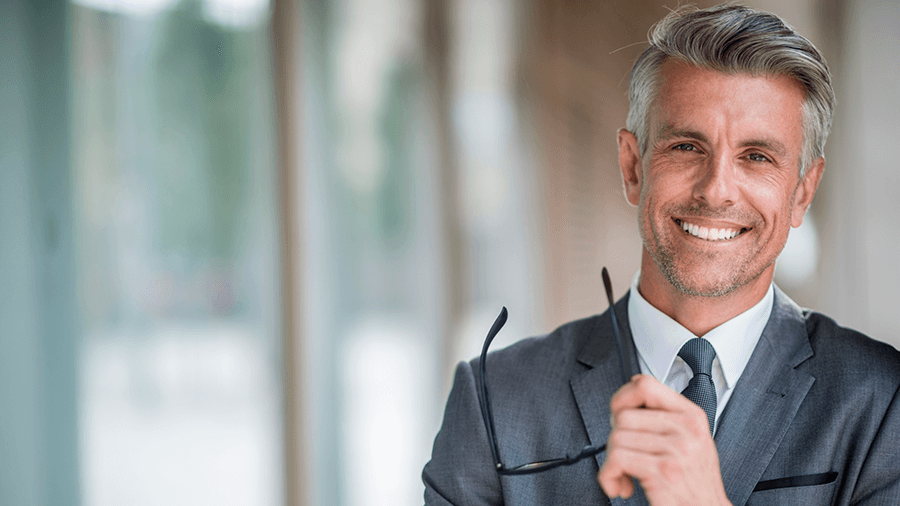 Are crooked, misaligned, or cracked teeth keeping your confidence at an all-time low? It's time to get your smile back to its beautiful appearance. Click here to learn how porcelain veneers can help you! Porcelain veneers are a useful treatment in the armory of a cosmetic dentist. They help improve the look of your smile and can give you back the confidence you once had. In Dr. Kenneth Hamlett's skilled hands, veneers can transform worn, misshapen, broken, and discolored teeth into the most naturally beautiful smile possible. Our office in Dallas, TX specializes in providing our patients with porcelain veneer treatment. We want your smile to shine bright and porcelain veneers are one way to get you the smile you deserve. For the best dentist, Park Cities dentist, Dr. Ken Hamlett, is here to help.
What Are Porcelain Veneers?
Veneers are small, thin pieces of porcelain that are used to recreate the natural look of teeth.. They can also be used to modify or enhance the color, size, and shape of your existing teeth. They can correct gaps and spaces while also providing strength and resilience comparable to natural tooth enamel. Porcelain veneers provide an excellent alternative to crowns, bonding, ineffective tooth-whitening procedures, and in some cases, orthodontia or braces.
What does the procedure involve? It all begins with an initial consultation. Dr. Hamlett will help you decide if veneers are the right option for you. This process begins with a smile analysis to determine what steps are necessary to achieve the smile you desire. During the preparation appointment, your teeth will be prepared to accommodate the very thin, but highly durable, veneer "facings" Impressions of your teeth will be taken and sent to the laboratory for fabrication. Temporary veneers will be placed in the interim in order to protect your prepared natural teeth. Several weeks later your temporary veneers are removed and your new porcelain veneers will be tried in. Providing all of your specifications have been met and you like the look of your new teeth an adhesive bonding agent will then be used to permanently secure your new veneers in place. Now you can show off your beautiful smile to friends, family, and coworkers!
What Are The Benefits?
There are so many advantages to getting porcelain veneers. Not only do they fit in with your other teeth so everything looks natural-looking, but most people will never guess you had any dental work done. As a specialized cosmetic dentist, Highland Park knows who to turn to Dr. Ken Hamlett for porcelain veneer treatment.
Below are the additional benefits:
Match existing teeth: Veneers are individually sculpted for each patient, it is nearly impossible to tell the difference between a veneer and a natural tooth.
Dramatic and quick results: Multiple veneers can produce very dramatic and almost instant improvements in your smile. Most treatments take a total of 3 to 4 weeks.
Correct multiple flaws: Spaces, discoloration, staining, chipped or fractured teeth and other flaws can all be corrected at the same time.
Little recovery time: Veneers are permanently placed on your teeth so you are good to resume normal function almost immediately.
Stain-resistant: Unlike natural teeth, custom-made veneers resist stains from coffee, tea, smoking, and soda very well and retain their beautiful appearance.
Strengthen and restore function: Fractured teeth are strengthened and restored.
Regular dental appointments along with good oral hygiene will help ensure the health and life of both your veneers and natural teeth.
Schedule Your Veneers Consultation
For the best cosmetic dentist, Dallas citizens know who to turn to: Dr. Kenneth Hamlett. He and his team of pros will answer any questions you may have regarding porcelain veneers. We happily serve patients in Dallas, TX, and the surrounding cities of Irving, Terrell, Highland Park, University Park, Richardson Plano, Ft. Worth, and beyond.